Experts call for improvement in healthcare service quality in Nigeria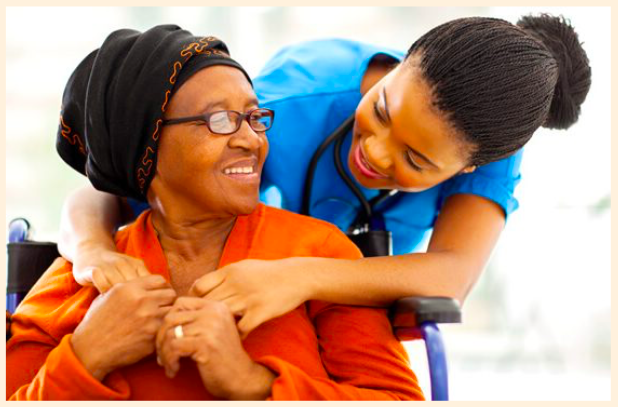 The quality of healthcare in Nigeria has dwindled over the years, resulting in the intervention from private organisations contributing their quota to help give direction on the way forward,
proffer solution and call on stake holders to rise to the occasion to save the sector from complete collapse beyond redemption.
In proffering such solutions, Hygeia HMO, recently organised a healthcare stakeholder's conference themed 'Improving Healthcare Service Quality in Nigeria: Be part of the solution!'
The first session was taken by the Director, Health Industry Services, PWC, Gbenga Olatunji and his spoke on 'Global insights in healthcare service delivery: a model to benefit all stakeholders' for him, globally, the structure of the healthcare market is changing and key global healthcare market trends includes: Shifting disease burden and management, convenient primary care, patient centricity, rebalance of funding, integration of care, new products and business models.
"To improve healthcare access, quality and affordability, emerging markets need to go the digital route. Digital adoption in healthcare is still low in emerging markets and these markets mostly use paper-based solutions and outdated IT equipment. Also, with the growing middle class, rising disposable income, and ageing population in emerging markets, consumers are spending more on healthcare and demanding better healthcare quality." Gbenga said and submits that digitisation of health services, if done in a different model, can help to improve the quality of and access to care while reducing costs in emerging markets.
In his opening remarks, the Minister of Health, Isaac Adewole said that with the ever increasing population and large disease burdens which lately were worsened by devastating emergencies occasioned by insurgencies and militancy (especially in the North East and South-South geopolitical zones), budget allocation for health as a percentage of the total annual has been on the decline. He is of the opinion that the current universal healthcare agenda for change through Primary Healthcare Centre (PHC) revitalisation offering great promise in reaching at least 100 million Nigerians with a minimum package of quality PHC services is the most commendable.
According to him, "The government has plans to revitalise 10,000 of existing primary health care facilities nationwide, which translates to at least one primary healthcare facility per political ward. To achieve this, we plan to ensure that each political ward will have at least one functional PHC."
For Ajike Oladoyin, Head, Shell Health, who spoke on 'Expectations of quality patient – centered care', "Patient-centeredness is the core of primary health care and requires that the patient be the focus of care, and also be involved in all the decisions relating to their care. Patients have a right to expect safe healthcare provided by competent professionals who communicate properly with them, in a clean and well-equipped environment. Providing quality healthcare will improve outcomes and patient satisfaction". Ajike said.
"Delivering quality healthcare service in Nigeria: Focus on the Patient Experience" was the topic shared by Efunbo Dosekun, Founder & CMD Outreach Medical and his view is that, to create a well governed clinical system, you need leadership development, audit, clinical risk management, evidenced based practice/information, clinical guidelines/care pathways, patient involvement, research, development and multidisciplinary working "Patient experience is a critical quality domain that should be used to evaluate hospital performance" Efubo insisted.
The presentation on 'Making healthcare accessible to everyone: the challenges and the solutions' delivered by Tayo Aduloju, Senior Fellow, Public Policy and Institutional Development, Nigerian Economic Summit Group was enlightening. In his view, the current trajectory of investment in healthcare sector is not sufficient to support the current population of Nigeria and is at best mundane in its aspirations to support the future national healthcare needs and across the globe, governments, healthcare delivery systems, insurers, and consumers are engaged in a persistent tug-of-war between competing priorities: between meeting the increasing demand for healthcare services and reducing the rising cost of those services.
"Investment opportunities in healthcare are growing apace. The expected improvement in Africa's macro-economic climate over the next decade will expand the healthcare gap, as higher incomes will create new demand. The biggest individual investment opportunities will be in building and improving the sector's physical assets" stated Tayo.
Tayo therefore submitted that "from the foregoing, and considering that even in times of prosperity, the country did not do well with state driven healthcare financing, and by implication, provision of good quality healthcare services to most Nigerians, there is the temptation to urgently call for the scaling up of private sector options as the most viable pathway for health care financing for Nigeria, but not without a review of some theoretical and empirical evidence."
Sharing on 'Financing options for healthcare providers in Nigeria', Senior Health Specialist, Health, Nutrition and Population GP, IFC, Olumide Okunola says the steps to be taken by healthcare providers includes "Taking an economy wide perspective for healthcare, identifying the role of providers in the increased use of risk pools in Nigeria and the opportunities/challenges it brings, engaging with BOI/CBN and other financial institutions on how to explicitly benefit from available concessionary facility, capacity building on the use of the collateral registry and capacity building for financial institutions.
Hygeia HMO offers comprehensive health insurance services to corporate organisations, SMEs with 10 or more members. They continue to define and set new standards for health maintenance services in Nigeria and Africa, deploying global best practices.
By: Kemi Ajumobi
Source: http://www.businessdayonline.com/experts-call-improvement-healthcare-service-quality-nigeria/