Nurses and midwives were recognised for all their hard work

The North West Hospital and Health Service (NWHHS) celebrated its nurses and midwives on Wednesday by selecting a Nurse and Midwife of the year.
The Integrated Health Services Midwife of the Year was awarded to Rachel Taylor.
Ms Taylor has recently taken on the role as the Clinical Midwife Facilitator.
"I am thrilled, I didn't even know I had been nominated," Ms Taylor said.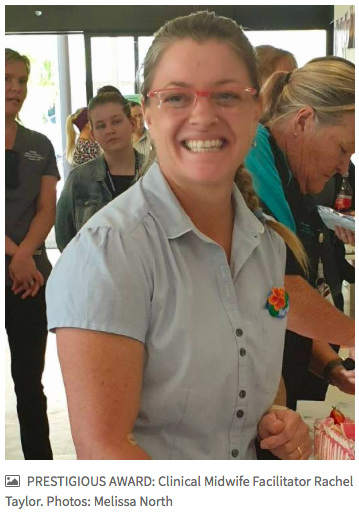 She arrived in Mount Isa 11 years ago and since then has been working as a midwife at Mount Isa Hospital for 10 years.
"I feel like it's my shout!
"I've seen a lot of first, second and third babies come through and staff members come and go," she said.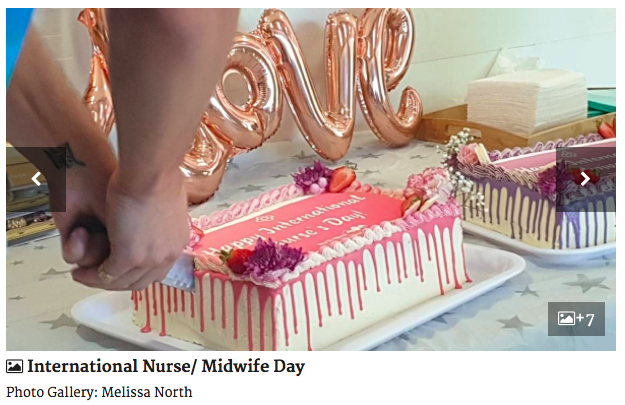 The Nurse of the Year 2019 was awarded to Narelle Hickmott from Cloncurry Hospital who was not present due to prior commitments.
Ms Hickmott works as an assistant nurse in the aged care ward of the hospital.
Executive Director of Nursing and Midwifery Michelle Garner said Narelle started at Cloncurry Hospital as a 'wardie' and showed a zest and enthusiasm to want to do nursing.
"She's gone through the ranks to get to where she is today. She's one of those people everyone loves," she said.

The annual event is in its fourth year and Ms Garner said they received the most nominations they ever had since the events inception.
"We had a huge response this year, not only form work colleagues but from the community as well," Ms Garner said.
With International Day of the Midwife held at the beginning of May and International Nurses Day on Saturday May 12, Ms Garner said they combined the two and celebrate for the whole week.
"Earlier today we had a barbecue for the nurses and midwives and then the presentation and cake-cutting to recognise all the nominations and the two winners," Ms Garner said.
By: Melissa North
Source: https://www.northweststar.com.au/story/6113788/nurses-and-midwives-were-recognised-for-all-their-hard-work/