Bentley Hospital celebrates International Midwives Day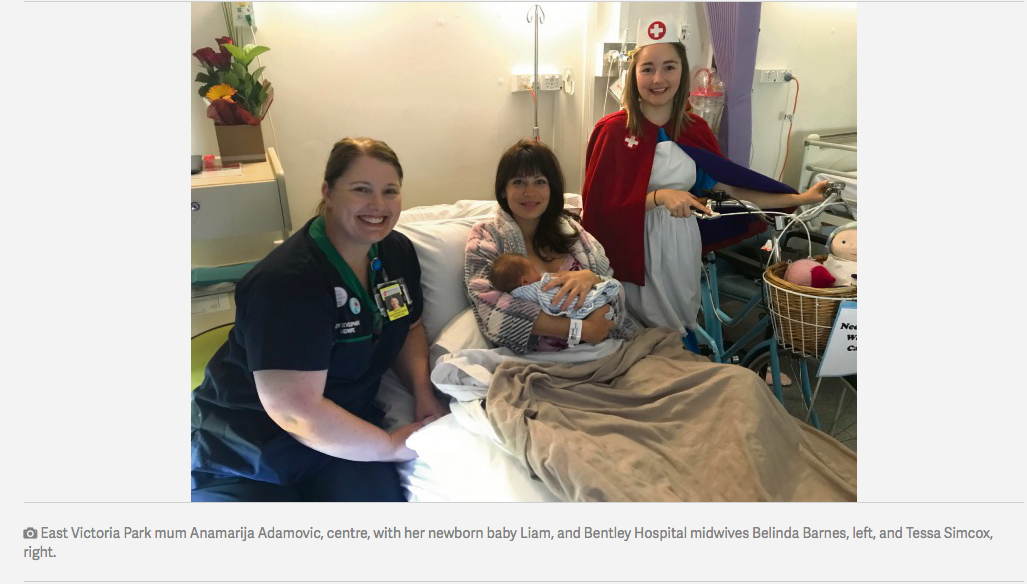 BENTLEY Hospital's maternity team took a step back in time in recognition of International Midwives Day.
Hospital staff's love of BBC period drama Call the Midwife, was on display on May 5, with one of their own midwives Tessa Simcox dressing in late 50s uniform.
Ms Simcox, who herself was born at Bentley Hospital, said she was honoured to take centre stage on the day and celebrate the caring and unique role midwives play within the community.
"This hospital has always been a part of my life and will continue for years to come," she said.
"I've just finished my first year of practice and enjoyed every minute of it – the midwives here are amazing."
Her words were echoed by East Victoria Park mum Anamarija Adamovic, who has just had her second baby, Liam, at the hospital.
"The nurses and midwives are so special here – I've totally loved all the attention they have given me and my baby," she said.
This year's theme for International Midwives Day was Defenders of Women's Rights aims to remind people of the significant contribution midwives make in the delivery of professional, compassionate care to all women.
By: Ben Smith
Source: https://www.communitynews.com.au/canning-times/news/bentley-hospital-celebrates-international-midwives-day/